With the 90th Academy Awards this weekend, we know a lot of you are going to be attending or hosting viewing parties. On Hollywood's biggest night, it's time to step up your game and celebrate like an A-Lister! We've compiled a list of different foods and drinks inspired by the nine different "Best Picture" nominations to turn your gathering into a red carpet event.
FINGER FOODS
The coming of age story is set in the beautiful backdrop of Lombard, Italy, known for rice, maize, beef, pork, and lard. Why not impress your guests with a savory arancini ball?
INGREDIENTS
Aracini Ball | Arborio Rice| Chicken Stock | Mozzarella Cheese| Fontina Cheese | Parmesan Cheese | Parsley | Bread Crumbs | Eggs | Salt | Pepper
Vegetable Oil
DIRECTIONS
Bring Chicken Stock and Salt to a Boil, then add Arborio Rice and simmer until tender
Combine Mozzarella, Fontina, and Parsley in a bowl
Beat Eggs and add into cooled Rice mixture with Parmesan and Breadcrumbs
Create rice ball and put in cheese mixture to middle, using your thumb to create a cavity
Roll completed ball in remaining breadcrumbs and refrigerate overnight
Deep fry for about 4 minutes, serve, and enjoy
Lady Bird and Chicken Fingers? It's a no brainer. Pair these crispy baked chicken fingers with any of your favorite dipping sauces, including our Smoked Paprika Aioli.
INGREDIENTS
Chicken Strips | Panko Bread Crumbs | Oil Spray | Dijon Mustard | Mayonnaise | Eggs | Flour | Salt | Pepper
DIRECTIONS
Using the oil spray, lightly toast Panko Bread Crumbs in oven until they are golden
Combine Egg, Mustard, Mayonnaise, Salt, and Pepper to make a thicker batter
Coat chicken strips in batter and then cover in your Panko Breadcrumbs
Bake at 375 degrees, serve and enjoy
This stunning film obviously makes us think of the amazing flavors you can get from the Ocean. This simple canapé is delicious and easy to make.
INGREDIENTS
Salmon Lox | Pumpernickel Toast | Créme Fraîche | Pickled Beets | Dill
DIRECTIONS
On the Pumpernickel Toast, spread a thin layer of Crème Fraiche
Top with Salmon Lox, slivers of Picked Beets, a small dollop of Crème Crème Fraiche, and fresh dill
Don't let this powerful, dramatic movie steer you away enjoying this fun treat, a Missouri favorite!
INGREDIENTS
Small Fresh Ravioli | Eggs | Milk | Breadcrumbs | Parsley | Rosemary | Vegetable Oil | Salt | Pepper
Parmesan
Marinara Sauce
DIRECTIONS
Spread Ravioli on baking sheet and freeze
Make Egg Mixture by beating Eggs and Milk
Combine Breadcrumbs, Parsley, and Rosemary
Dip Ravioli in Egg mixture, coast in Breadcrumb mixture, and return to freezer
Deep Fry Ravioli until golden brown and sprinkle with Parmesan
Use the Marinara for dipping and enjoy!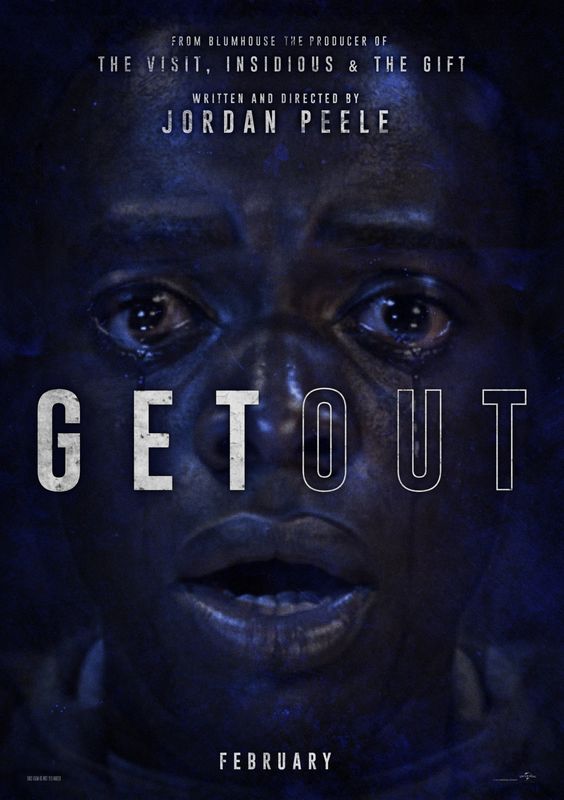 I think we can agree that this thriller made us all look at grandma's tea set a little differently. For something a little sweet, try out these amazing cookies that will have your guests coming in, not getting out.
INGREDIENTS
All-Purpose Flour | Black Tea Bags | Baking Soda | Baking Powder | Salt | Sugar | Ground Cinnamon | All Spice | Black Pepper | Unsalted Butter, Softened | Egg | Vanilla Extract
DIRECTIONS
Preheat oven to 350 degrees
Sift together Flour, Baking Soda, Baking Powder, Salt, and the tea inside the tea bags
Combine Sugar, Cinnamon, Ginger, Cardamom, All Spice and Black Pepper
Beat together Butter and Sugar Mix, adding in the Egg and Vanilla Extract
Gradually blend in Flour mixture
Ball up and place on cookie sheet, baking for 17-20 minutes
Let cool and enjoy!
This play on a traditional dessert will pair perfectly British backdrop of Phantom Thread. Using colorful berries, your finished delicacy will be fashionable enough for even Reynolds Woodcock.
INGREDIENTS
Lady Fingers | Sherry | Raspberries | Strawberries | Blackberries | Vanilla Pudding | Fresh Whipped Cream | Almond Slices
DIRECTIONS
Soak the Lady Fingers in the Sherry
Layer the Lady Fingers in the bottom of a glass container
Layer with Fresh Berries
Layer with Vanilla Pudding
Start over with Lady Fingers and continue layering
Top the Trifle with the Fresh Whipped Cream and garnish with Almond Slices

THE DARKEST HOUR – FRENCH 75
This Wartime cocktail was created during WWI, but didn't gain popularity until the 1930s, cementing itself by WWII.
INGREDIENTS
Gin | Champagne | Simple Syrup | Lemon Juice
DIRECTIONS
Shake together Gin, Simple Syrup, and Lemon Juice
Fill half of your glass and float the Champagne on the top
No War epic would be complete without a hefty amount of ale! Make sure to stock up on some of your favorite English beers and Ciders to set the stage.
Uncovering the truth behind what was happening during the Vietnam War sets the perfect setting for our last cocktail.
INGREDIENTS
Vodka | Grand Marnier | Cointreau | Orange Juice | Orange slide for garnish
DIRECTIONS
May be served neat in a chilled glass or on the rocks.