2018 is already on its way and with that, Food & Wine Magazine have published their list of upcoming food trends. Needless to say we are so excited that you will be seeing these appearing in more menus, both at restaurants and also right here at Chris Brugler Catering.
ELEVATED STREET FOODS
So long are the days of just street tacos and grilled corn. Other international influences are making their way into the American culinary field and we want to celebrate their emergence.
Bánh xèo [ɓǎɲ sɛ̂w], meaning "sizzling cake", is a Vietnamese delicacy. In a hot pan with oil, batter made of rice flour, water, and turmeric powder, is poured and pan fried until it is crisp. Once the outer shell is complete, fill it with chicken, pork, or shrimp and fresh vegetables and herbs.
Ingredients:
Shell: Rice Flower | Water | Turmeric Flower | Vegetable Oil
Filling: Shrimp, Pork, Chicken | Bean Sprouts | Shredded Carrots | Mint | Basil
NEW CUTS OF MEAT
We all know about filet mignon, porterhouse and top sirloin, but chefs are now looking to expand and use other less-popular cuts of meat. These alternatives are still delicious but can also be cost-efficient.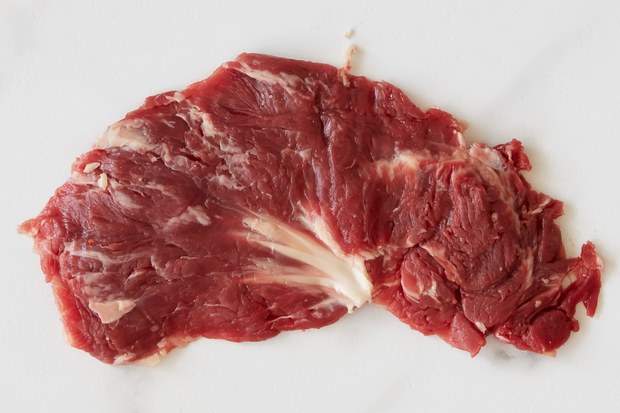 The name "oyster" comes from the location of this cut of meat, which is from the backbone, right behind the rump. This cut of meat it particularly tender, so make sure not to cook it too long!
Ingredients:
Steak Marinade: Olive Oil | Garlic | Parsley | Basil | Red Wine Vinegar | Salt | Pepper
Salad: Greens | Cherry Tomatoes | Red Peppers | Corn | Avocado
Salad Dressing: Red Wine or Balsamic Vinegar | Dijon Mustard | Garlic Powder | Dried Basil | Salt | Pepper
HOMEMADE SAUCES
Sauces are used to dip some of our favorite foods like fries, vegetables, and chips and used on sandwiches, hamburgers and hotdogs. While we will always have a spot for ketchup, mustard, and ranch, we think it's time to take things up to the next level.
Smoked Paprika, related to sweet Hungarian paprika, is known for deep smoky aroma and flavor. Made from dried and smoked pimento peppers, the spice works well with meats, vegetables, stews and sauces, which is why this sauce will be the perfect condiment.
Ingredients:
Mayo | Greek Yogurt | Fresh Lime Juice | Smoked Paprika | Cumin | Salt | Pepper
HEALTHY KID'S MEALS
As everyone knows, childhood obesity is becoming a real problem here in the United States. We also know, children are some of the pickiest eaters. This food trend is helping combine delicious flavors with healthier versions of your kids' favorites.
"Spaghetti with Meatballs"
Spaghetti Squash and Zoodles have become a trend in the past few years, as they mimic noodles without gluten and carbohydrates. Pair that with homemade chicken meatballs and a light tomato sauce, and you have a dish that your kids will be begging for seconds.
Ingredients:
Spaghetti Squash
Meatballs: Ground Chicken | Fresh Basil | Eggs | Breadcrumbs | Worcestershire Sauce | Parmesan Cheese
Sauce: Tomatoes | Olive Oil | Garlic | Fresh Basil
We hope you are as excited about these food trends as we are! Let us know what amazing recipes you come up with!
See you at the dinner table,
CBC Team